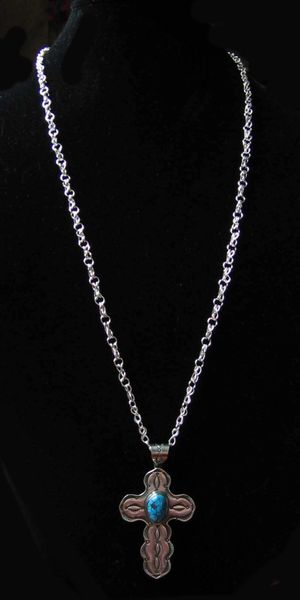 Bisbee Cross Necklace
Splendid, hefty cross pendant, 3" x 1.75" signed VB (Vernon Begay, Navajo). Beautiful stone appears to be Bisbee. THE CHAIN was handmade by yours truly, and is 18 gauge SS in a twisted double-curb pattern, 22.93 grams, 30" in length, or what I call, Pope length. Looks great layered with one or two shorter silver necklaces, but don't go all Mr. T with it.
BTW, you can see a somewhat similar necklace, only 27" long in the Sundance Catalogue for $675. Mine is better . . .